Executive team
Eric Schaffer, PhD, CUA, CXA, CPE
CEO & Founder, Human Factors International, Inc.
Eric is the world's thought-leader on mature and industrial strength user experience (UX) operations. In the UX field since 1977, he is a global evangelist of UX and has been the core driver for work in institutionalization of UX.
Eric's path-breaking contributions to UX include:
Institutionalization of UX: A Step-by-Step Guide to a User Experience Practice — 2nd edition (Addison-Wesley, December 2013) with Apala Lahiri. The book provides a practical roadmap for companies to follow in order to make UX systematic and routine
The HFI FrameworkTM, an ISO-certifiable process for user-centered design, and which forms the backbone of HFI's pragmatic design methodology
UX EnterpriseTM and UX MarketplaceTM, advanced enterprise level tools that let your organization build great designs from your UX data cloud and enable process-driven UX
An array of industry-recognized UX certification programs — for practitioners, organizations and products
Eric has directed projects for over 200 Fortune 500 clients, providing UX design consulting and training. He continues to lead projects in digital strategy, innovation, design, and persuasion engineering, and also mentor staff to deliver world-class UX solutions to our clients.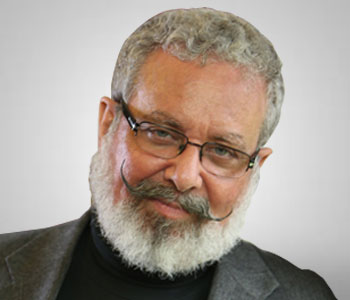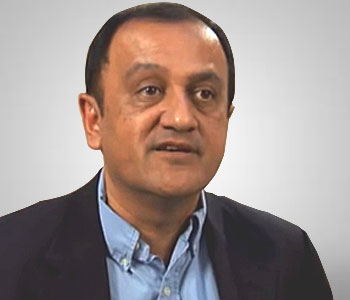 Jay More, MBA
President
Jay has been a leader at HFI since 1989. He was President of the company from 1999 before transitioning to the role of CMO and Chairman of the Executive Committee in 2016. He is deeply committed to growing the global leadership team and aligning HFI's operations to deliver HFI's suite to its global customers. He passionately cares about customer service and client satisfaction. He enjoys working with the global marketing team to develop innovative programs to support ever-expanding client needs.
Jay is enthusiastic about helping HFI employees reach their full potential and overcome "blind spots" in their growth path. He works with all aspects of the company—delivery, HR, finance, operations, marketing and sales.
Apala Lahiri, MA, MS, CUA, CXA
President, HFI Middle East, Asia, Africa, Australia; CEO, Institute of Customer Experience
Apala is a world-renowned expert on cross-cultural design and contextual innovation, and an award winning designer (International Audi Design Award). Her passion is to envision how user experience can be inclusive, democratic and a change agent. She is also fascinated by changes in user experience across time and space.
Apala has been leading HFI's research in the future of UX and has been published in the World Future Society Journal. Her innovative and pioneering techniques have benefitted global giants to develop exciting new concepts and products across domains. She specializes in creating UX strategy for organizations who are looking at creating breakthrough UX for their customers and other stakeholders. She has developed a vast array of user research techniques that help understand UX in diverse cultures and economies.
Apala's talk at TEDx Golflinks The Three Laws of UX in Bangalore (2013) is an inspiring perspective of the "bottom of the pyramid" socio-economic class and the user experience that must be improved for an entire spectrum of the population, regardless of their socio-economic status.
She has co-authored the new book Institutionalization of UX: A Step-by-Step Guide to a User Experience Practice along with Dr Eric Schaffer, and previously co-edited the Taylor and Francis published book Innovative Solutions: What Designers Need to Know for Today's Emerging Markets.
She is an internationally acclaimed speaker (USA, Canada, Europe, South Africa, India, Malaysia, China) for her keynote talks on contextual innovation, ecosystem research, internationalization, and designing for emerging markets.
Apala was responsible for setting up and growing HFI's consulting operations across Asia (Mumbai, Bangalore, Pondicherry, Shanghai, and Singapore). She led the operations as Vice-President, Asia, before transitioning to be Global Chief of Technical Staff and, then, Chief Design & Delivery Officer.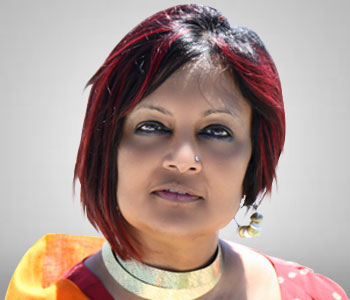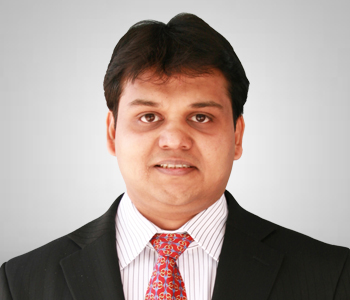 Hitesh Agrawal, MS, CUA
Chief Business Officer
Hitesh is responsible for a vast potential of HFI's sales revenue operations and associated executive management, and HFI operations in the entire regions of Asia-Pacific and Africa.
He has over 14 years of experience in applied human factors, usability engineering and user experience design consultancy services. He has directed numerous design projects through the entire process of Usability Engineering Life Cycle and across various domains. He assumes responsibility for leading multidisciplinary and globally distributed project teams and mentoring them.
Hitesh's expertise is in problem solving, business development, managing large accounts, project management (budget, teams, schedules, quality of deliverables) as well as user research, evaluation, design of high-level user interface architecture for the Web, GUI and hand-held environments.
Mohit Bhatia, BSc, MLS, BGL
Advisory Board Member
Mohit is a Human Resources (HR) Management leader and visionary – with over 30 years of comprehensive experience across industries and geographies. He has enabled the growth and direction of the HR function in India, Middle East and Asia Pacific for numerous Fortune 500 companies, global and Indian MNCs, and more.
At HFI, Mohit provides end-to-end HR consulting and offers strategic business advisory services to the company's top management.
His areas of expertise include Talent Acquisition and Management, Rightsizing and Restructuring, Mergers & Acquisitions, Employee Relations, Employee Productivity and Performance Enhancement, Total Rewards, Transformation & Culture Change, and more. He has worked along with Private Equity /Venture Capital run firms and has vast understanding of aligning organizational and employee goals thereby providing Strategic HR solutions to achieve strong business results / growth.
Mohit is certified as "Coach" by an International Coach Federation accredited program – empowering him to create a positive change and achieve transformation and results in any organization he is associated with.
Mohit holds a Bachelor in Science, a post-graduation in Personnel Management, and a Bachelor degree in General Law.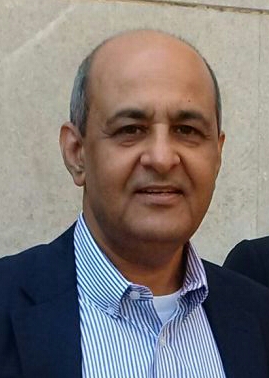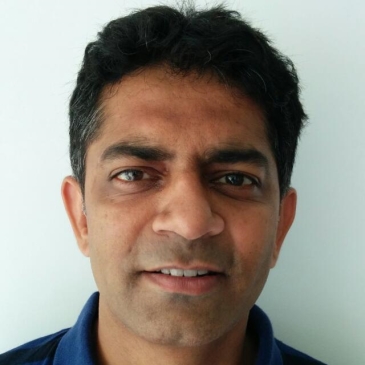 S. Srinivas, BE, PGDM
Advisory Board Member
Srinivas is an independent brand consultant and helps brand owners conceive, design and execute brand strategy. His particular expertise is working as an outside resource with brands at the stage of brand articulation / brand re-invention.
Some of the specific areas he works in are:
Create brand strategy, positioning, and architecture
Steward brand design, communication and content strategy
Translate brand strategy into brand-led innovation projects
Lead brand innovation program through cross-functional project teams
Guide brand budgeting and media strategy.
At HFI, Srinivas stewards the brand strategy. He brings in an external perspective to insights and brand ideas in conjunction with an internal understanding of the existing structure and ecosystem in order to make the HFI brand most effective.
The brands he has worked with include: Indian Terrain, Sumeru, Bluestone, BabyOye, YLG Salons, Mahindra First Choice, Mom & Me, FabHotels, Phi Capital, and Vision Spring among others. 
He has previously been a consultant with The Brandgym, working on brand strategy across various industries (FMCG, Retail, IT, Apparel, Real Estate, etc.). He has also worked with TVS Motor, Hindustan Lever, and Asian Paints.
Mohit Hira, BA, MDP
Advisory Board Member
Mohit is an independent strategy consultant. He has strong experience in advertising, marketing and publishing (both print and digital media) - with added understanding of education and the e-learning segment. His areas of expertise include: brand building, digital incubation, online content monetization, website usability, start-up mentoring, advertising and communications, writing, and public speaking. He was listed among India's Top 50 CMOs in 2012 by IBM and Paul Writer.
At HFI, Mohit works with the leadership team to build HFI as a brand and accelerate its engagement with the advertising and marketing eco-system.
Mohit's most recent assignments were as President & Country Head of IBT Media, Chief Executive & Publisher of Open Media Network and Regional Business Director for Airtel in JWT as well as Head of Digital for JWT India. He was also CEO and Director on the Board of Hungama Digital Services (a JWT Group company) and member of the global JWT Digital Council.
His previous positions were with NIIT, The Times of India Group and Contract Advertising. In these organizations, Mohit ably led diverse and challenging portfolios and campaigns.
Mohit is an English Honours graduate from Jadavpur University, Kolkata, and has successfully completed the Executive Development program in Marketing from Indian School of Business, Hyderabad and the Executive Development program on Pricing for Profit Program from IIM, Ahmedabad. He was also a Member of Google APAC CMO Academy, INSEAD, Singapore.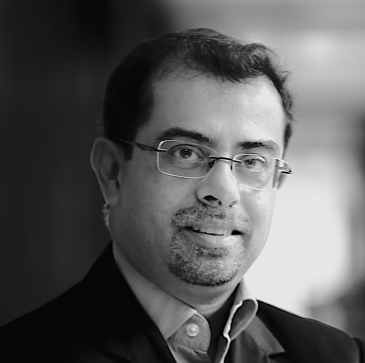 Get your project plan
Ask our UX expert
Privacy policy
Reviewed: 18 Mar 2014
This Privacy Policy governs the manner in which Human Factors International, Inc., an Iowa corporation ("HFI") collects, uses, maintains and discloses information collected from users (each, a "User") of its humanfactors.com website and any derivative or affiliated websites on which this Privacy Policy is posted (collectively, the "Website"). HFI reserves the right, at its discretion, to change, modify, add or remove portions of this Privacy Policy at any time by posting such changes to this page. You understand that you have the affirmative obligation to check this Privacy Policy periodically for changes, and you hereby agree to periodically review this Privacy Policy for such changes. The continued use of the Website following the posting of changes to this Privacy Policy constitutes an acceptance of those changes.
Cookies
HFI may use "cookies" or "web beacons" to track how Users use the Website. A cookie is a piece of software that a web server can store on Users' PCs and use to identify Users should they visit the Website again. Users may adjust their web browser software if they do not wish to accept cookies. To withdraw your consent after accepting a cookie, delete the cookie from your computer.
Privacy
HFI believes that every User should know how it utilizes the information collected from Users. The Website is not directed at children under 13 years of age, and HFI does not knowingly collect personally identifiable information from children under 13 years of age online. Please note that the Website may contain links to other websites. These linked sites may not be operated or controlled by HFI. HFI is not responsible for the privacy practices of these or any other websites, and you access these websites entirely at your own risk. HFI recommends that you review the privacy practices of any other websites that you choose to visit.
HFI is based, and this website is hosted, in the United States of America. If User is from the European Union or other regions of the world with laws governing data collection and use that may differ from U.S. law and User is registering an account on the Website, visiting the Website, purchasing products or services from HFI or the Website, or otherwise using the Website, please note that any personally identifiable information that User provides to HFI will be transferred to the United States. Any such personally identifiable information provided will be processed and stored in the United States by HFI or a service provider acting on its behalf. By providing your personally identifiable information, User hereby specifically and expressly consents to such transfer and processing and the uses and disclosures set forth herein.
In the course of its business, HFI may perform expert reviews, usability testing, and other consulting work where personal privacy is a concern. HFI believes in the importance of protecting personal information, and may use measures to provide this protection, including, but not limited to, using consent forms for participants or "dummy" test data.
The Information HFI Collects
Users browsing the Website without registering an account or affirmatively providing personally identifiable information to HFI do so anonymously. Otherwise, HFI may collect personally identifiable information from Users in a variety of ways. Personally identifiable information may include, without limitation, (i)contact data (such as a User's name, mailing and e-mail addresses, and phone number); (ii)demographic data (such as a User's zip code, age and income); (iii) financial information collected to process purchases made from HFI via the Website or otherwise (such as credit card, debit card or other payment information); (iv) other information requested during the account registration process; and (v) other information requested by our service vendors in order to provide their services. If a User communicates with HFI by e-mail or otherwise, posts messages to any forums, completes online forms, surveys or entries or otherwise interacts with or uses the features on the Website, any information provided in such communications may be collected by HFI. HFI may also collect information about how Users use the Website, for example, by tracking the number of unique views received by the pages of the Website, or the domains and IP addresses from which Users originate. While not all of the information that HFI collects from Users is personally identifiable, it may be associated with personally identifiable information that Users provide HFI through the Website or otherwise. HFI may provide ways that the User can opt out of receiving certain information from HFI. If the User opts out of certain services, User information may still be collected for those services to which the User elects to subscribe. For those elected services, this Privacy Policy will apply.
How HFI Uses Information
HFI may use personally identifiable information collected through the Website for the specific purposes for which the information was collected, to process purchases and sales of products or services offered via the Website if any, to contact Users regarding products and services offered by HFI, its parent, subsidiary and other related companies in order to otherwise to enhance Users' experience with HFI. HFI may also use information collected through the Website for research regarding the effectiveness of the Website and the business planning, marketing, advertising and sales efforts of HFI. HFI does not sell any User information under any circumstances.
Disclosure of Information
HFI may disclose personally identifiable information collected from Users to its parent, subsidiary and other related companies to use the information for the purposes outlined above, as necessary to provide the services offered by HFI and to provide the Website itself, and for the specific purposes for which the information was collected. HFI may disclose personally identifiable information at the request of law enforcement or governmental agencies or in response to subpoenas, court orders or other legal process, to establish, protect or exercise HFI's legal or other rights or to defend against a legal claim or as otherwise required or allowed by law. HFI may disclose personally identifiable information in order to protect the rights, property or safety of a User or any other person. HFI may disclose personally identifiable information to investigate or prevent a violation by User of any contractual or other relationship with HFI or the perpetration of any illegal or harmful activity. HFI may also disclose aggregate, anonymous data based on information collected from Users to investors and potential partners. Finally, HFI may disclose or transfer personally identifiable information collected from Users in connection with or in contemplation of a sale of its assets or business or a merger, consolidation or other reorganization of its business.
Personal Information as Provided by User
If a User includes such User's personally identifiable information as part of the User posting to the Website, such information may be made available to any parties using the Website. HFI does not edit or otherwise remove such information from User information before it is posted on the Website. If a User does not wish to have such User's personally identifiable information made available in this manner, such User must remove any such information before posting. HFI is not liable for any damages caused or incurred due to personally identifiable information made available in the foregoing manners. For example, a User posts on an HFI-administered forum would be considered Personal Information as provided by User and subject to the terms of this section.
Security of Information
Information about Users that is maintained on HFI's systems or those of its service providers is protected using industry standard security measures. However, no security measures are perfect or impenetrable, and HFI cannot guarantee that the information submitted to, maintained on or transmitted from its systems will be completely secure. HFI is not responsible for the circumvention of any privacy settings or security measures relating to the Website by any Users or third parties.
Correcting, Updating, Accessing or Removing Personal Information
If a User's personally identifiable information changes, or if a User no longer desires to receive non-account specific information from HFI, HFI will endeavor to provide a way to correct, update and/or remove that User's previously-provided personal data. This can be done by emailing a request to HFI at hfi@humanfactors.com. Additionally, you may request access to the personally identifiable information as collected by HFI by sending a request to HFI as set forth above. Please note that in certain circumstances, HFI may not be able to completely remove a User's information from its systems. For example, HFI may retain a User's personal information for legitimate business purposes, if it may be necessary to prevent fraud or future abuse, for account recovery purposes, if required by law or as retained in HFI's data backup systems or cached or archived pages. All retained personally identifiable information will continue to be subject to the terms of the Privacy Policy to which the User has previously agreed.
Contacting HFI
If you have any questions or comments about this Privacy Policy, you may contact HFI via any of the following methods:
Human Factors International, Inc.
PO Box 2020
1680 highway 1, STE 3600
Fairfield IA 52556
hfi@humanfactors.com
(800) 242-4480
Terms and Conditions for Public Training Courses
Reviewed: 18 Mar 2014
Cancellation of Course by HFI
HFI reserves the right to cancel any course up to 14 (fourteen) days prior to the first day of the course. Registrants will be promptly notified and will receive a full refund or be transferred to the equivalent class of their choice within a 12-month period. HFI is not responsible for travel expenses or any costs that may be incurred as a result of cancellations.
Cancellation of Course by Participants (All regions except India)
$100 processing fee if cancelling within two weeks of course start date.
Cancellation / Transfer by Participants (India)
4 Pack + Exam registration: Rs. 10,000 per participant processing fee (to be paid by the participant) if cancelling or transferring the course (4 Pack-CUA/CXA) registration before three weeks from the course start date. No refund or carry forward of the course fees if cancelling or transferring the course registration within three weeks before the course start date.
Cancellation / Transfer by Participants (Online Courses)
$100 processing fee if cancelling within two weeks of course start date. No cancellations or refunds less than two weeks prior to the first course start date.
Individual Modules: Rs. 3,000 per participant 'per module' processing fee (to be paid by the participant) if cancelling or transferring the course (any Individual HFI course) registration before three weeks from the course start date. No refund or carry forward of the course fees if cancelling or transferring the course registration within three weeks before the course start date.
Exam: Rs. 3,000 per participant processing fee (to be paid by the participant) if cancelling or transferring the pre agreed CUA/CXA exam date before three weeks from the examination date. No refund or carry forward of the exam fees if requesting/cancelling or transferring the CUA/CXA exam within three weeks before the examination date.
No Recording Permitted
There will be no audio or video recording allowed in class. Students who have any disability that might affect their performance in this class are encouraged to speak with the instructor at the beginning of the class.
Course Materials Copyright
The course and training materials and all other handouts provided by HFI during the course are published, copyrighted works proprietary and owned exclusively by HFI. The course participant does not acquire title nor ownership rights in any of these materials. Further the course participant agrees not to reproduce, modify, and/or convert to electronic format (i.e., softcopy) any of the materials received from or provided by HFI. The materials provided in the class are for the sole use of the class participant. HFI does not provide the materials in electronic format to the participants in public or onsite courses.